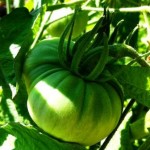 On a recent visit to France, we spent some time in a most delightful Potager Garden and with its wise gardener who gave us a tour. A potager is a French term for an ornamental vegetable or kitchen garden. It often has flowers and herbs planted with the vegetables and its goal is to make the function of providing food 'aesthetically pleasing' – this garden was all of that and so much more.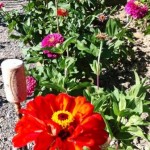 With the kids foraging for the colourful treasures of sun gold tomatoes and raspberries, we were able to really enjoy the beauty of the site and were filled with respect of a space which is so tenderly cared for and for a gardener who lives and breathes it.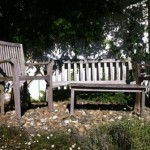 Resting on the garden seat mid potager was the perfect pause to take in the beauty of the ornamental runner bean arches, the courgette plants and the colourful flowers and fruit punctuating the lush green of the rest of the full foliage vegetable plots. The vineyards below could be seen through the rustic handmade gate, and all this, with view of the Pyrenees, real coffee and freshly made cake. This place will be one of those gardens that stay with us forever, yet another one to file in our garden design palette….