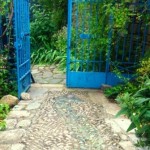 Sometimes gardens and the people who create them simply take our breath away, both in terms of the intrinsic beauty of the landscape and the gardener who has enriched it with their wisdom and playfulness.  Far from the East Sussex gardens we normally frequent, The Serpentin organic garden on the east slope of Mount Pelion in Greece has left its indelible inspirational mark.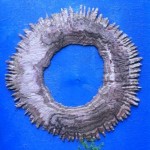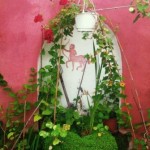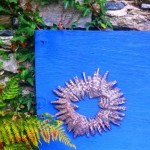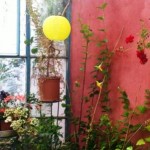 Created and nurtured by the extraordinary Doris Schlepper, Serpentin is a paradise of rare trees, historic roses and plants from all over the world. Doris has been developing the garden since 1990 and we were lucky enough to get a one to one tour with her, bringing her garden to life with garden stories, lessons learned and the knowledge you can only get with such deep horticultural dedication.  Luckily for us, she also had a wonderfully relaxed approach to our little ones treating the space as the best hide and seek location ever!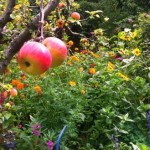 The variety of water features and the organic ethos of the garden have created a space where wildlife flourishes. Our senses were overwhelmed with the richness of colour and intense fragrance of the planting and there were many rustic resting places in which to pause and soak up this unique place.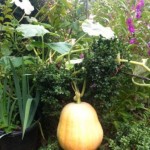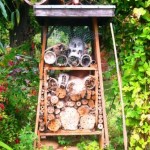 Doris has encouraged many artists to work in the garden and there are some beautiful works that still remain, an ever changing gallery where even the placing of a rotting apple becomes a thing of beauty.
The playfulness Doris has brought to the space delighted us and our little explorers, with plastic buoys hanging from trees, gourds placed everywhere and the best bug hotel we have ever seen. We came away full of ideas, full of admiration and revived by a simply beautiful inspirational garden.
If you ever find yourself in the beautiful Pelion, Greece – don't you dare miss this special place! check out more info here