FREE Garden Design Clinics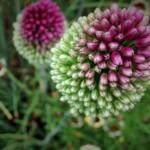 We are very excited to have been invited to take part in the South of England Show this week, happening on 8th, 9th and 10th June in Ardingly. We will be collaborating with some of the garden designers we work with, Heather Martin Garden Design and Alitura Landscape and Garden Design to provide FREE Garden Design Clinics, which will be taking place in the Horticultural marquee. A great opportunity to get some initial design ideas and think about possibilities for your garden.The show is bursting with activities and full of horticultural inspiration.
Bring along your garden photographs, plans and ideas and ask the team of professional garden designers for their advice. Fifteen minute consultations may be booked in advance and by email to office@heathermartin.co.uk with your preferred date and time and you will be contacted with confirmation of your time slot. On the day consultations will also be available on a 'first come, first served' basis.
Pre-book your tickets to the South of England Show here.