Why not treat yourself this Christmas and invest in your garden.
Announcing FREE Garden Design Clinics at Lewes Women in Business Pop Up Christmas Emporium on: Sat 9th December 10.30am-5pm at Lewes House, 32 High Street, Lewes
Simon Scott Landscaping and Bo Cook Landscape & Garden Design are delighted to be offering joint Garden Design Clinics at the LWB Pop Up Christmas Emporium happening on Sat 9th Dec at Lewes House.
Your garden is an extension to your home and your windows are your largest picture frame in your house. Transforming your garden will transform your home. It will enhance the way you use your space, encouraging you to spend more time within it. It will also create a beautiful canvas to be admired from the inside.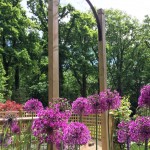 Find out how you can invest in your garden to enrich and extend yours and your family's living space. To discuss your gardens potential and find out how even small changes can make a big difference, come and have an informal chat with the experts.
What do you need to do?
Book a 15 minute garden design clinic with Bo Cook at bocook.co.uk/contact-bo-cook/
Bring any photos, plans and ideas you already have
Bring a rough sketch of your existing garden layout if you can!
Book in your slot to get some focused advise about your garden's potential, learn more about the garden design and build process, and how it can add real value to your life and to your home.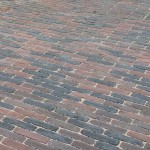 If you forget to book a slot, please do feel free to come by anyway to have a chat.
LWB Christmas Emporium – Perfect for presents:
Lewes Women in Business (LWB) is a not for profit Community Interest Company bringing together Independent business women from all over Lewes District. The Christmas Emporium is on Sat 9th Dec, 10.30am-5pm at Lewes House, 32 High Street, Lewes. FREE ENTRY featuring a wide selection of handmade gifts and bespoke services, perfect for presents.