The Simon Scott Landscaping Garden WOW list
Plant of the month, Gardens to visit, Shows, Books and introducing the all new 'Garden WOW Dates for your Diary!'
This month's WOW list celebrates Pulsatilla vulgaris, our plant of the month. We also highlight the wonderful Garden Show at Firle, get excited about discovering 'One Garden' in Brighton and look forward to reading recently published inspirational and important garden books. We are delighted to have added an all new 'WOW dates for your diary' section to make sure you don't miss out of any future Garden WOW opportunities we have spotted along the way. We hope you enjoy!
Plant of the Month -Pulsatilla vulgaris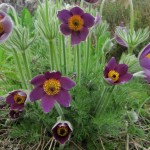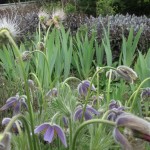 We were delighted to discover Pulsatilla vulgaris, commonly know as the pasqueflower in the walled herb garden at Firle Place when we visited a few years ago. It is a prominent feature plant there forming part of the medicinal planting scheme where it springs into life in April.  A perennial with the RHS Award of Garden Merit. It sits holding the memory of our discovery in a lone terracota pot on our sun terrace where the light catches it's silvery silken hairs, it's really rather lovely. When planted on mass, as they are at Firle you get a mixture of plants at different stages of their life cycle. Some plants showing off their bell shaped violet/lavender blue flowers with orange centres which tend to nod gently in the breeze. Some plants are half in flower and half already at seed head stage. The seed heads seem perfectly designed to catch the light and last well into the Summer months. A must for a Spring garden and a perfect addition to an alpine planting scheme. The plant likes a sunny well drained position. Great in gravel and rock gardens and happy in raised beds. A wonderful addition for Spring seasonal interest.
The Garden Show at Firle – 15-17 April 2022
The Garden Show at Firle this year is over Easter weekend 15-17 April 2022.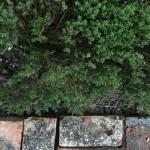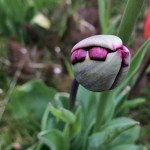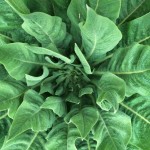 It features specialist growers, garden related goods and lots of umptious food. We are hoping that the Firle walled herb garden will also be open this year (as it has been in past visits to the show) see our previous blog about this special place. The show is a lovely English country garden day out. There are also some great talks and advice clinic events at the show covering a range of topics from pruning, pests and environmentally safe ways of keeping them at bay as well as a celebration of British flowers. See full details of what's on and when here.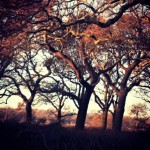 We are particularly excited about Jules Simmons 'walk and talk' all about the secret life of trees. Happening everyday at 2.30pm. Previous readers of our blog will know how blown away we are by recent discoveries of how trees communicate with each other, explored in our Forests, Woods and Fantastic Fungi blog.
One Garden, Brighton
We are looking forward to discovering One Garden Brighton over the next few weeks. A walled garden which aims to celebrate heritage and innovation, designed by landscape architect Dominic Cole. There are a series of contemporary show gardens within the space which have a particular focus on providing inspiration and ideas. Top on our list of the show gardens to visit are the all seasons garden, the urban shade garden and the hot and dry garden. It will also be interesting to compare and contrast the medicinal garden there with the herb garden at Firle. Watch this space for further news and sharing of ideas once we've been! There are some wonderful Easter family activities happening for children this month, including Easter Egg hunts and seed pot planting, check out the One Garden website directly for details of these. One Garden are also holding  an Easter Monday Day full of free music entertainment, Easter craft activity and egg hunts and pop up food and drink stalls. Enjoy!
Garden books and Chiddingstone Castle Literary Festival 2022
Sustainable Garden: Projects, insights and advice for the eco-conscious gardener by Marian Boswell and Grounding: Finding a Home in a Garden by Lulah Ellender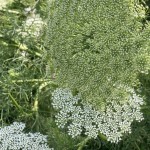 We were particularly excited to discover that on 2nd May, East Sussex based writer Lulah Ellender and Kent based Landscape Architect, horticulturist and writer Marian Boswell will be sharing the same stage at Chiddingstone Castle's Literary Festival this year. Lulah's book Grounding: Finding a Home in a Garden explores and reflects on the many ways growing plants and working in harmony with nature can help us feel grounded in an uncertain world. It sounds like such a poignant, moving and important story and is inspired in part by the many beautiful gardens local to us in Lewes. Do check out the fantastic Guardian Review of the book, in which the reviewer Alex Preston writes I've read a lot of gardening books ……but I've read very few as moving and literary as Grounding. We really look forward to reading it. Marian's book Sustainable Garden: Projects, insights and advice for the eco-conscious gardener, we know, will be a beautiful and influential book and a practical guide full of top tips to help people who want to make a difference by gardening in more sustainable ways. Marian's article Plants with medicinal qualities: how to create an apothecary garden published in Gardens Illustrated is a great read full of wonderful ideas, which I'm sure gives a flavour of how inspirational Sustainable Garden will be. Marian and Lulah will be in conversation with poet and writer Sarah Salway at the Chiddingstone Literary Festival where they will look at what gardens really mean to us. Please check out the website for timings and details of how to book tickets.
Garden WOW Dates for your Diary!
In this new section of our blog we include Garden WOW Dates for your diary where we list events that we have highlighted above as well as upcoming 'WOWs'  that are of interest to us this month and beyond, which we hope might be useful to you too, our lovely readers. Enjoy!
24th March – 29th August 2022, London  – Wellcome Collection, Rooted Beings 'Rooted Beings' invites you to embark on a meditative reflection on the world of plants and fungi. The exhibition considers what we might learn from plant behaviour, and the impacts of colonial expeditions on the exploitation of natural resources and indigenous knowledges.  
1st April – 30th October, Ockley, Surrey – The Hannah Peschar Sculpture Garden These absolutely beautiful gardens are open for the season, with contemporary sculpture, see our blog about this beautiful place.
8th April – 24th April 2022, Brighton, East Sussex – One Garden, Brighton -Easter Family Activities
See information in blog above.
15-17 April 2022, Firle, East Sussex – The Garden Show at Firle 
See information in blog above.
20th April – 4th May, Pashley Manor Gardens, Wadhurst, East Sussex – The Tulip Festival, In late April/early May Pashley Manor's spectacular Tulip Festival sees this garden carpeted with over 48, 000 tulips
30th April -2nd May 2022, Chiddingstone Castle, Kent – Chiddingstone Castle's Literary Festival
See information in blog above.
21st to 29th May – Chelsea Fringe 2022, London (and beyond) Brilliant event that happens at the same time as The Chelsea Flower Show The Chelsea Fringe invites community gardeners, artists, activists and anyone with an interest in gardens, plants and outdoor space to do something fun and positive. We are looking forward to checking out the programme as it is confirmed.
1st June – 16th October 2022, Sussex Prairies Gardens are open, Henfield, East Sussex – One of our favourite gardens is open for the season see previous blogs  about this beautiful garden and specific opening details (days of week and times) here. Take note that the Early Summer Plant Fair at Sussex Prairies takes place on Sunday 5th June and is a ticketed event, see more information here.
1st June – 18th September 2022 Tower of London Superbloom, London As part of the celebrations of the Platinum Jubilee The Tower of London will be encircled by millions of flowers for a stunning new 'Superbloom' display.  See further information about how to book tickets here.