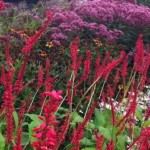 The very special Sussex Prairies Garden is a feast for anyone who loves gardens, outside spaces and home made cake!  Abundant with free flowing mass planted groupings, where flowering plants and grasses excel together and foliage and structure are highlighted to their full glory …this garden ticks all of our boxes.  Visitors are encouraged to follow the pathways which wind deep within the planting beds. Resting points are placed to allow you to view the planting really close up or in all its wonderful expanse.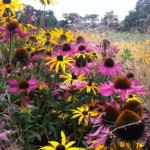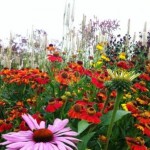 Our little ones had a great game of hide and seek using the pathways in the beds and loved running along the open hedge lined avenues, a magical world for them to explore and have adventures in – leaving us to be inspired by yet another visual delight. The planting combinations are full of texture, beauty and surprise, their confident simplicity create stunning impact.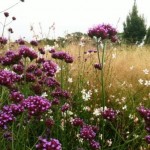 Each season brings dramatic changes to the feel of the space and we have gained much inspiration through regular visits this year. Home made cake and a pot of tea on the outside terrace overlooking the garden adds to the pleasure…..
We can't wait till it opens its gates for visitors once more in May 2014 – highly recommended!