Catch Sheffield Park and Garden and all it's Seasonal beauty delights before the leaves fall for good this year. Underfoot is deeper, crunchier and more fun this late in the season. A great place for walking, talking and snatching those precious moments with friends in this most beautiful of spaces. Also perfect for hide and seek and leaf throwing if you happen to have little ones along for the ride! Although fading fast, the annual spectacle of colour is still worth a visit before the creeping frost in all it's stark stillness takes hold.  Look down and you are walking on an ever changing tapestry of carpet foliage. Look ahead and texture is everywhere along with stunning reflections in the water to take your breath away. A place to add to my Textured Landscapes  favourites.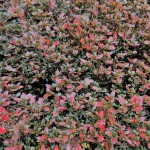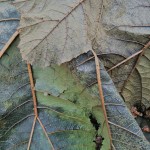 The fading Gunnera are so dramatic and feel somehow prehistoric in their magnitude and form. It is great to see a garden which has the space and vision to use this plant so well.
Based in East Sussex, this is a National Trust garden and provides free entry to members. I was also delighted to find that it is also a RHS Partner garden, so provides free access for RHS members.
Sophie