Textured Landscapes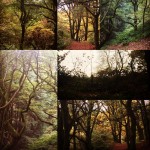 Nature – Textured Landscapes of Autumn
I've been verging a little on the obsessive with textured landscapes of late. In their natural form, in their construction and in their design. Maybe it's the change of season, maybe it's the nature of the job? The result is inspiration, for construction, for design and my response to visiting beautiful gardens. Below are a few of my recent textured landscapes highlights.
The most natural of textured landscapes expose themselves so beautifully at this time of year. Trees shake off their summer coats to reveal the skeletal structure of their branches beneath. A walk is full of stunning shapes and colours that constantly shift and surprise. It looks different, smells different, and the air has a different flavour. Combine the visual shift of Autumn, a warm coat with the crunch of leaves and twigs underfoot and you have a happy me!
Constructing a Landscape -Textured Landscapes of the Garden Build
Our construction sites, by the very nature of our work are full of changing form and textured landscapes. Visits to site are a great opportunity for me to see the team expertly and methodically working through each construction project they undertake. I get to observe the shift from a 2D design  produced by the talented Garden Designers we work with, to the 3D reality of the gardens we build. It is a very satisfying and exciting process to be part of.  Landscaping materials are delivered, unpacked and constructed to create beautiful textured landscapes. Often juxtaposed with other hard materials, these frame or are framed by areas of stunning soft landscaping. My hard landscaping material of the moment is Vande Moortel brick clay pavers.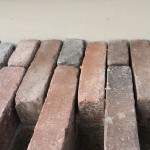 A popular choice with lots of the garden designers we currently work with. The texture of these pavers is very organic and natural, with a real range of colour and soft irregularities in its form. It's worth checking out the range Vande Moortel have on offer.
Sussex Prairies – Seedheads and Grasses – Textured Landscapes for Autumn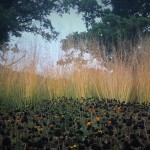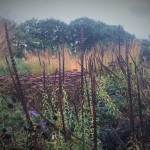 Of course plants are sculptural, textural and incredibly diverse in their form. Gardens are always textured landscapes. Sussex Prairies is one that shouldn't be missed.  I was lucky enough to sneak in on the very last open day of this RHS partner garden in East Sussex. This garden is open from June till the end of October. It provides real interest and vibrancy throughout its opening months and is worth more than one visit just to see the changes that take place.
The planting design of Paul and Pauline McBride is shown off beautifully in the Autumn season when Ornamental Seedheads are prominent against the mass planted grasses. This garden is also full of movement as the wind picks up each area responds with dramatic twists and turns. It is a place of sanctuary for me and a must for any garden lovers diary. See my earlier post about Sussex Prairies from a visit made a few years ago.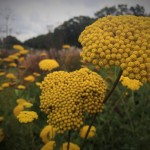 You are encouraged to walk right into the beds to follow the designed pathways in order to enjoy the plants really close up. You are rewarded with views full of textural interest, colour and the hypnotic sound of the moving plants.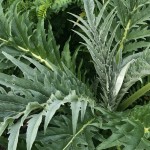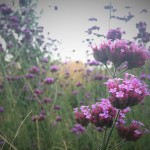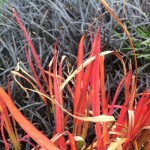 Visiting an inventive and dynamic garden space like Sussex Prairies provides inspiration to anyone interested in garden design. The impact of the planting is in it's grand scale. However, if you are thinking of creating texture and autumn interest on a much smaller scale in your own garden, this place is definitely worth a visit. The plants are labelled and there is also a nursery shop where you can buy your very own bit of Sussex Prairies magic. The staff are willing to give the right advice about the right plant and its right place. A delicious range of cosy cake and hot brews are on offer so make sure you put it in your diary for next year!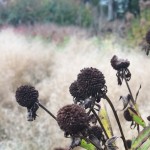 RHS Garden Wisley – Glasshouse Borders and Glasshouse Landscape -A Textured Landscapes must see
Good planting design creates dramatic and beautiful combinations.  In Autumn, foliage colour changes, plants start to die back and ornamental seedheads become more prominent. This month's November issue of the RHS Magazine The Garden, highlights the benefits of well designed seasonal planting for Autumn.  For further inspiration for Autumn and Winter, visit RHS Garden Wisley. Favourite areas of ours are the Glasshouse Landscape designed by Tom Stuart-Smith and the Glasshouse Borders originally designed by Piet Oudolf  . These are both highlighted in The Garden's November issue article on Wisley's Autumn Glory with planting suggestions and stunning pictures. Catch them while you can, don't miss them at their very best.
Knoll Gardens – Open for visitors and great expert advice
Knoll gardens in Wimborne specialise in Ornamental grasses and flowering perennials. Their visiting season is now open and runs till March. If you are interested in using grasses in your designs, I recommend that you have a look at their extensive website and get in touch.The staff give expert advice on how to choose the right plant for your designs and are very helpful. I've never had the chance to visit, but it's on my bucket list for 2016.  If you are thinking smaller scale, their section on grasses that do well in pots and containers is also particularly helpful.
Enjoy the season…I'm off to organise visits to Wisley and Knoll!
Sophie