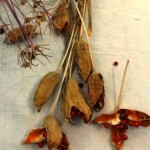 As the name suggests seed swapping was the main focus on Seedy Saturday in Lewes last weekend and it was great to see such a hub of activity around the seed swap table. Eager growers brought their carefully saved seeds to share with the community and to swap for something new to experiment with. No money involved just the straight swap of well cared for seeds.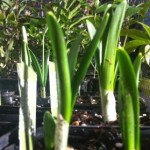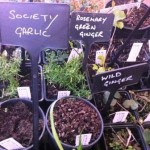 Lewes town hall was buzzing with gardeners swapping top tips, learning new skills and taking part in the various seed identification competitions. A great variety of plants were on sale, reasonably priced, well nurtured and strong – just how they should be. Some stunning craft work too, particularly from native hands, who run unique woodland making courses in East Sussex.
The super talented artists from Patina helped eager little hands create elegant tissue lanterns using an array of flowers and feathers to decorate and the gloriously mucky bird feeder maker table was mobbed with children wanting to take something home to help their flighty garden friends survive the cold season.
And then…there was Bob!, yes Bob …The 'Mr Flowerdew' from Gardener's Question time– live in person in Lewes and not just on the radio waves!  We soaked up a brilliant hour full of wise words from the renowned organic gardener. The main focus was on the control of slugs, snails and various pests where companion planting was highlighted as an important combating factor. He also shared some genius DIY solutions of his own, our favourite involved hovering syrup coated cardboard above Brassica's effected by flea beetle so they stick to the cardboard and in turn become a feast for the birds when placed on the nearest bird table – ouch! Watch out for further Bob inspired top tip blogs soon!
Organised by common cause, this has become an annual must in our Lewes gardener's calendar. Seed swap events happen all over the UK at this time of year – don't miss one near you. Happy seed nurturing one and all!