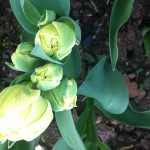 Suddenly it's Spring and everyone's venturing out to see the delights of bulbs surfacing and buds unfurling. It feels like our beautiful Magnolia is bursting with flowers this year. It's time in the Simon Scott Landscaping office to plan which local open gardens we are going to visit this year and to book tickets to the RHS flower Shows. Inspirational events and lovely days out are our favourite kind of planning.
Below are some of our visual highlights from recent RHS shows we've been to. We also list ways to find out about some fantastic local open gardens to get to if you can. You can often visit these local gardens for a small contribution and there is always large portions of homemade cake and copious amounts of real lemonade. So really the very best kind of day. The Chelsea Fringe is also on our radar this year and we can't wait to go to something a bit different at their events. So get your diaries at the ready and start planning your very own inspirational garden year.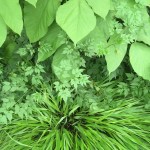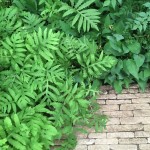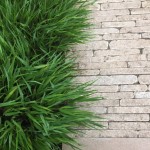 Tom Stuart-Smith's Weston Garden in Chelsea 2018 was such a highlight for us last year we continually re-visit the pictures we took. The garden was full of lush foliage plants with contrasting textures and all sorts of shades of green. The hardscape materials used in this garden complimented the planting beautifully.
RHS Flower Shows:
Many RHS shows happen all over the UK and throughout the year. If we can, we try to go to RHS Chelsea (May 21-25 2019), RHS Hampton Court (2-7 July 2019) and RHS Chatsworth (5-9 June 2019).  These events are such a great opportunity to see stunning garden design come to life, beautiful planting and excellent landscaping at its best. It's always difficult to capture the real essence of the gardens through the crowds but here is a  selection of our pictures of some of the stand-out gardens we fell in love over recent years.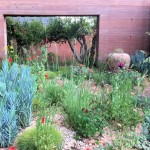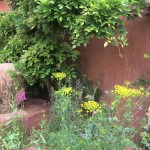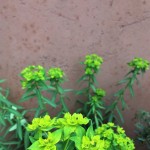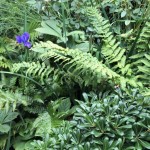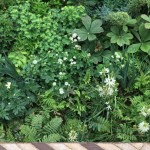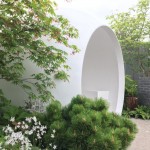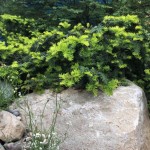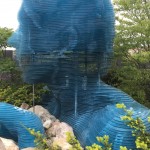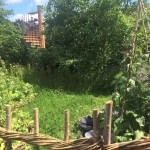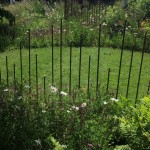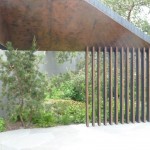 There were so many other beautiful gardens that would have made this visual list but these are the ones we managed to capture. Designers are listed in order of row below:
Sarah Price, The M&G Garden. Sarah Price. The M&G Garden. Sam Ovens, The Wedgewood Garden. Matt Keightley, The Feel Good Garden. Tony Woods, Urban Flow. Naomi Ferrett-Cohen, Life without walls. John Everiss and Francesca Murrell, Myeloma UK Garden. Butter Wakefield, Belmond Enchanted Gardens. Jo Thompson, Brewin Dolphin Garden. McWilliam Studios, Breaking Ground. Charlotte Harris, Royal Bank of Canada Garden. Matt Keightley, The Jeremy Vine texture garden.
Open Gardens:
RHS flower shows place a spotlight on the talents of excellent garden designers and skilled landscapers, it's the place to see the best of the best. However, there is something wonderful about having the opportunity to see a private garden that invites the public in. Below are some of our pictures of Southease Open gardens which happens every year near Lewes, where we are based. It was wonderful to see the eclectic mix of gardens big and small that had been tended to for years by their owners.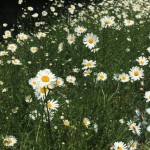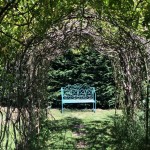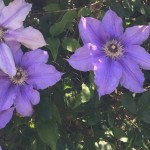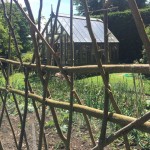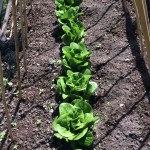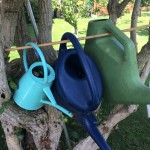 Although we find show gardens hugely inspiring we often have to peek at them through the crowds.  Visiting open gardens is a very different experience, you can walk in the garden, pause and take time to breathe in the scent of it's flowers. The gardens are often labours of love and have been developed over a number of years. You have the opportunity to ask questions of the owners who give expert tips and advice. They feel like working gardens and have the character of the owners embossed in them. Sometimes they have had garden design input but often they are the results of really hard work, mistakes rectified and dreams realised. They are real and often beautiful gardens with proud and knowledgeable owners. Also great places to get seedlings and more sturdy plants that sell for practically nothing.
I was so delighted to discover the National Open Garden Scheme's mobile app, which makes it really easy to find any private gardens opening for Charity near you. You simply input your postcode or town and it gives you the details of whats happening where and when. You can download it here.
I have also discovered the National UK Directory of Open Gardens. You can search by each region and it lets you know the month in which local open gardens are happening in towns and villages in your area (specific dates are uploaded once they are confirmed). There are so many great Sussex open garden events  listed, so make sure you get those dates in the diary.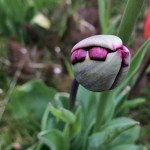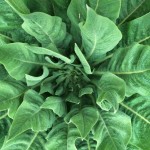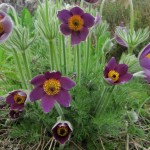 One of our favourite gardens opens at The Garden Show in Spring at Firle Place which is happening this year on Easter weekend 19-21 April. It is the walled Herb Garden at Firle. See my blog about this lovely place here. The show is a great family event and a must for anyone interested in gardens and gardening.
Chelsea Fringe:
We are really determined this year to check out some of the Chelsea Fringe events happening from 18th – 26th May 2019. Now in it's eighth year it is totally independent of the RHS Chelsea flower show and anything goes at the fringe. It will feature a mix of 'public spectacles, horticultural happenings and community celebrations'. We look forward to more details when they are announced. Check out the Chelsea Fringe website to get updates of events happening in your area.
If there is a garden or design focused inspirational event and lovely day out  that you'd like us to feature in future blogs do get in touch and let us know.
We wish you a great inspirational garden year ahead.